13 Things You Didn't Know About Us
Andy and I firmly believe that every couple looking for a photographer shouldn't just hire based on price and style (while those should still be factored in) but should also find a photographer that you "click" with! When photographer and client get along, the union can be quite simpatico! So here are a few things about us you might not have known to get to know us better….
1. We Love the Outdoors!
Whether it's going out for a hike, loading up our mountain bikes and hitting the trails, going to the beach, finding a waterfall, or hiking to a river with our dogs, we can't get enough of the outdoors! We try to be as environmentally friendly as we can be and we cherish all of our National Parks and donate as often as we can to their cause! If we aren't inside editing or working, you will find us out exploring nature. We love trees, streams, rivers, mountains, beaches, fields, etc. That is why some of our favorite venues are surrounded by nature, there is an energy that comes from nature that absolutely rejuvenated us!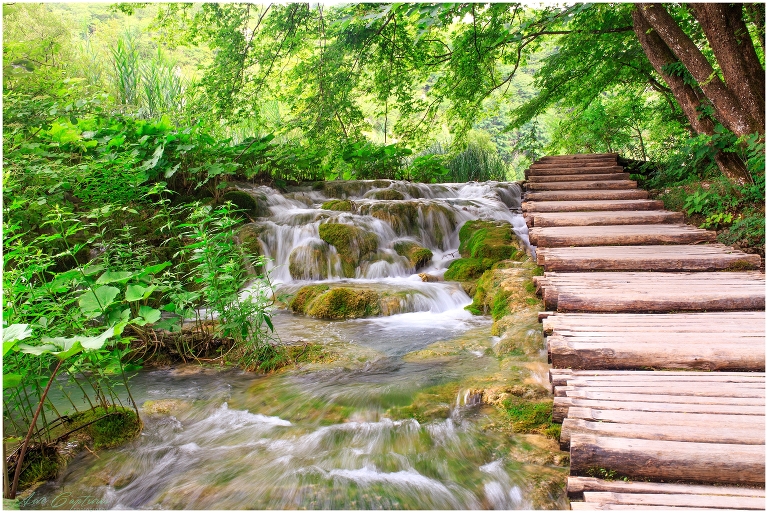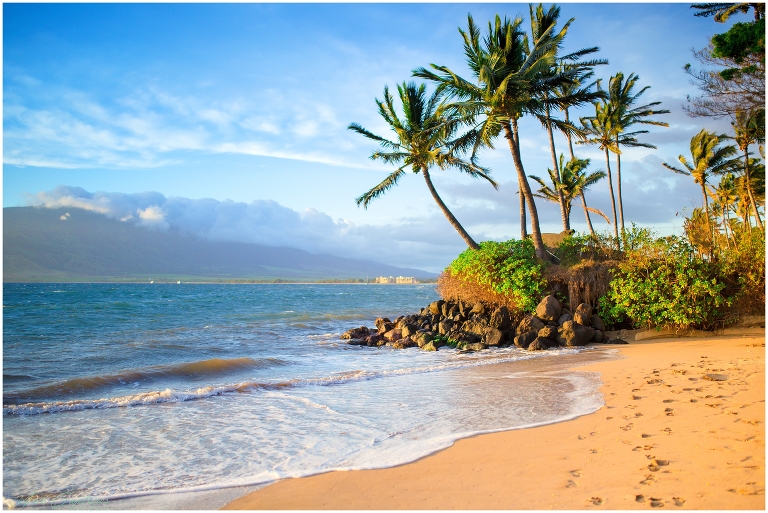 2. We Love to Travel! (And Andy is Obsessed With Waterfalls)
Andy literally cannot get enough of waterfalls; you can often find him researching new waterfalls and hiking trails to explore. When we aren't working on the weekend, we often pack up the car and drive to find new spots to discover or new waterfalls to photograph! We love traveling and learning about other areas and their cultures and customs. We were lucky enough to get the opportunity to travel to Croatia with my family this past summer and it was amazing! Seeing areas where Game Of Thrones was filmed, learning about the culture, and learning about the history of the country was a very enlightening experience and we were just so grateful for the opportunity! We also were lucky enough to travel to Maui last year with Andy's family and it was so relaxing and fun! The ocean, the surfing, the ziplining, the fancy dinner we had, all of it was amazing! We were sad we didn't make the drive down the Road to Hana due to a large landslide blocking our way, but we were also very grateful that no one was hurt and we didn't get stranded! If we could, we would travel to Lassen National Park, Oregon, Washington, Yosemite, New Zealand, and countless other places with nothing but each other and our cameras (and a few essentials of course!)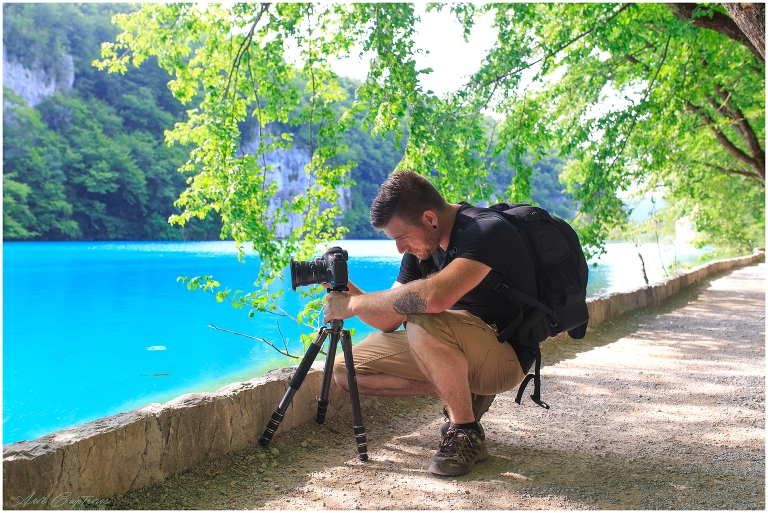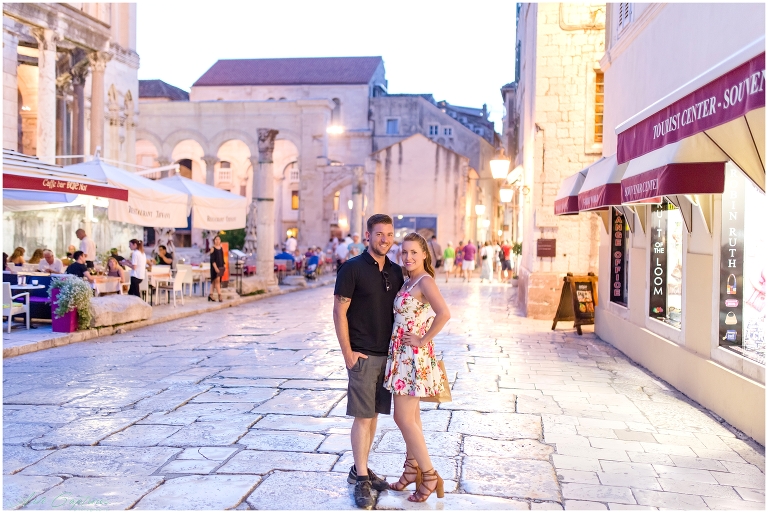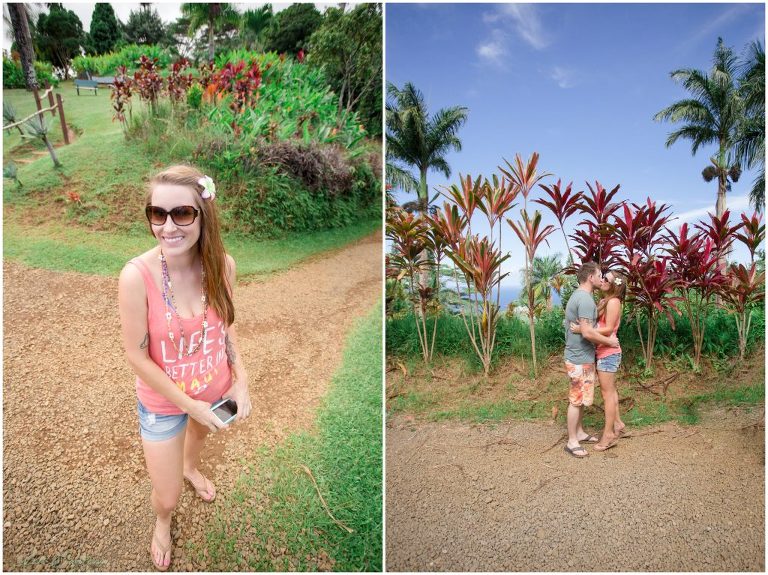 3. Adventure Runs in Our Veins!
Adventure drives us and is our passion! One of the best things about our job is we see each shoot, each wedding, each day as a new adventure! If we could, we would spend all of our free time away from work ziplining, hiking places like the Swiss Alps, backpacking, surfing, riding roller coasters, rock climbing…..you name it and we are probably game! Unless it's jumping out of a perfectly good airplane, and then Andy wants nothing to do with it, but I am game….probably….you might have to push me!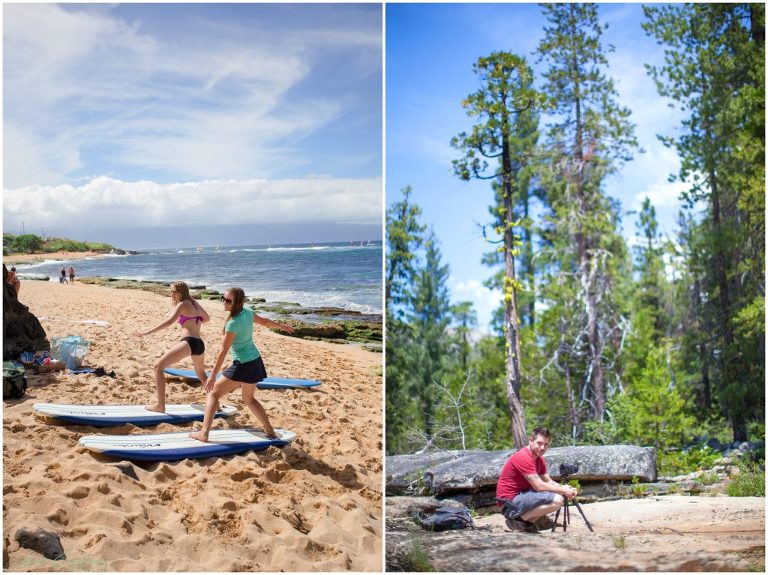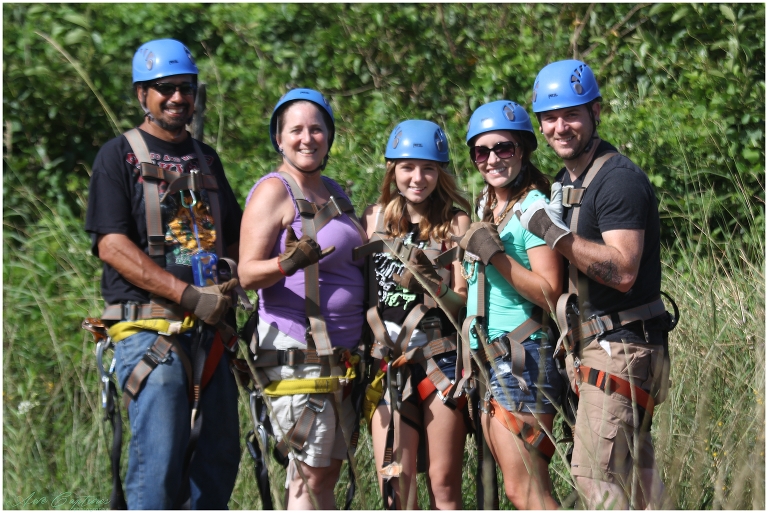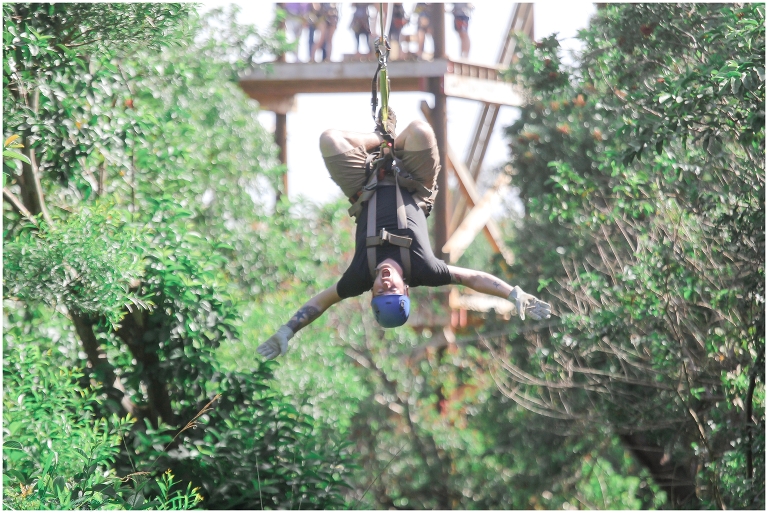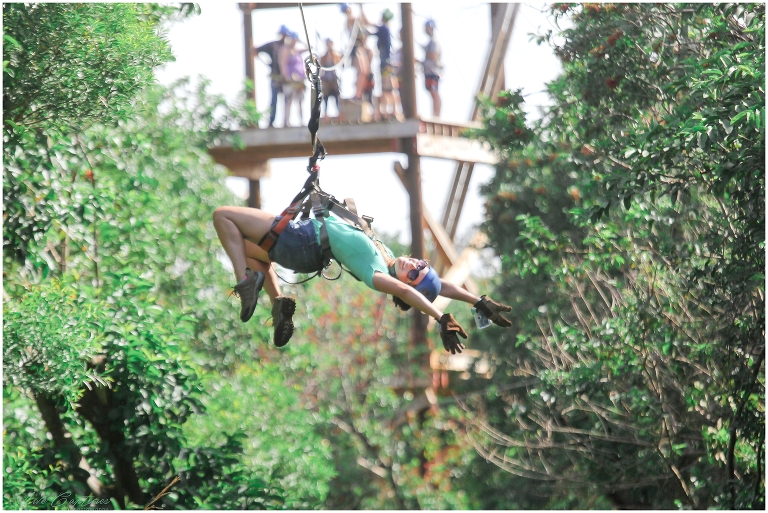 4. We Are Kinda Health Nuts!
Andy and I are very conscious of what we put into our bodies! We have recently switched to a more plant based diet and we LOVE it! With both of us having family histories of Diabetes, high blood pressure, heart disease, high cholesterol, and cancer we are very careful to take care of our bodies. We try to exercise, eat healthy, and stay as active as possible! In our industry, it is especially important that we are fit because we have to be on our feet for long periods of time carrying heavy equipment around all day. With that being said, we do love our "cheat" days and have a really hard time saying no to In N Out Grilled Cheeses, Pasta, Quesadillas, and Burritos! I could eat Pasta with olive oil and garlic every day of my life and Andy could eat Burritos every day of his! Okay, now I am officially hungry!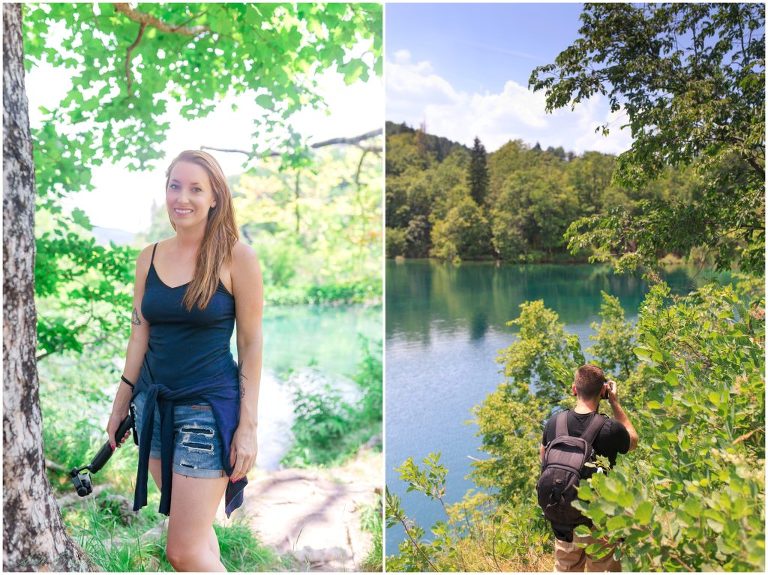 5. We Love Animals!
I have a confession….I have been called a cat lady. Okay, okay, if you don't like cats, I get it! I really do! They are jerks! But when you get one that loves you and is only a jerk to everyone else, it is pure comic gold! We love all animals and rescue all of our pets. We currently have 2 cats and 2 dogs and we rescued all of them and love them like family! Between the two of us in our lives, we have owned cats, dogs, frogs, mice, lizards, snakes, geckos, fish, and turtles. We honestly would have a pig, a goat, chickens, a bunny, a horse, and lots of other animals if we could! I pretty much drop everything I am doing if an animal is nearby or even if a video of an animal comes on. I would save all the kittens in the world if I could; seriously, I beg Andy everytime we go to Petco to take a kitten home……thank goodness he is much more practical than I am.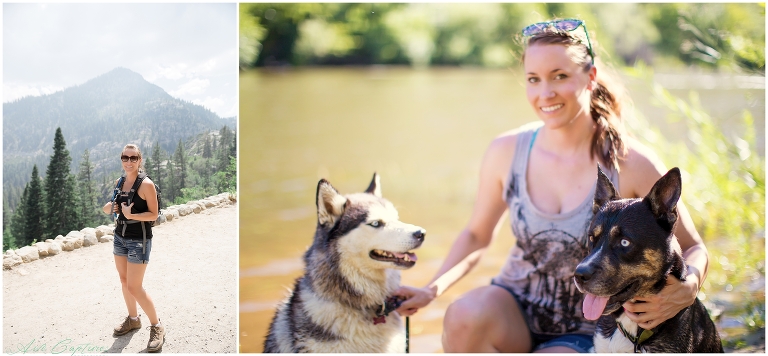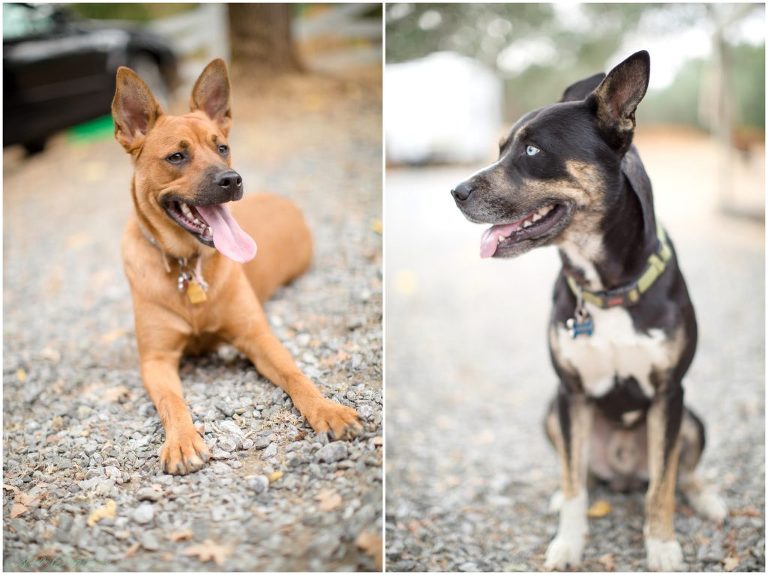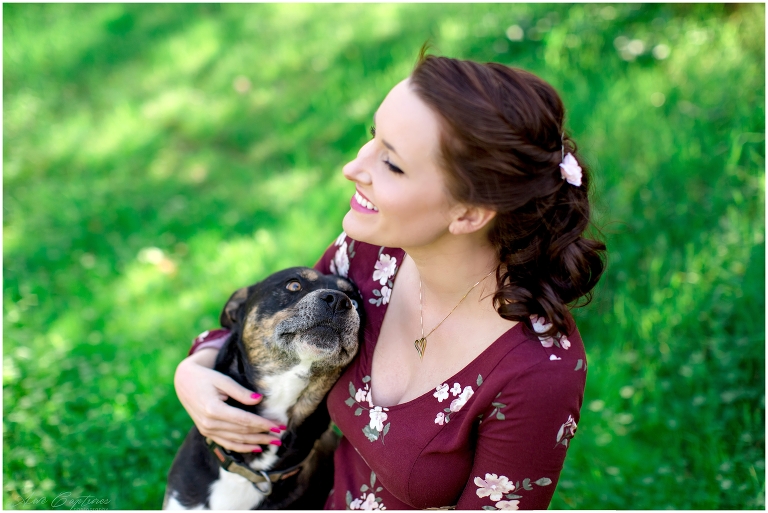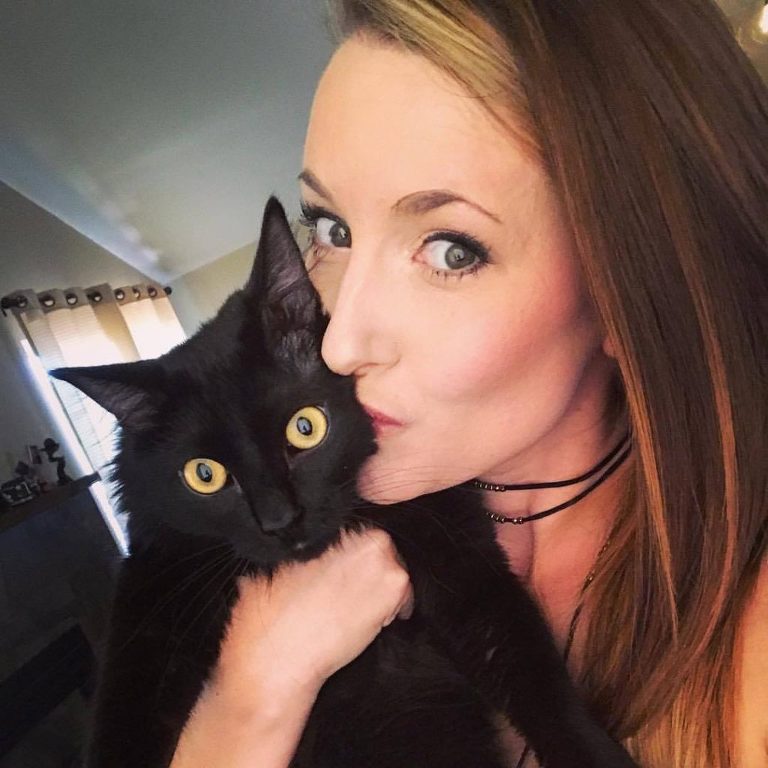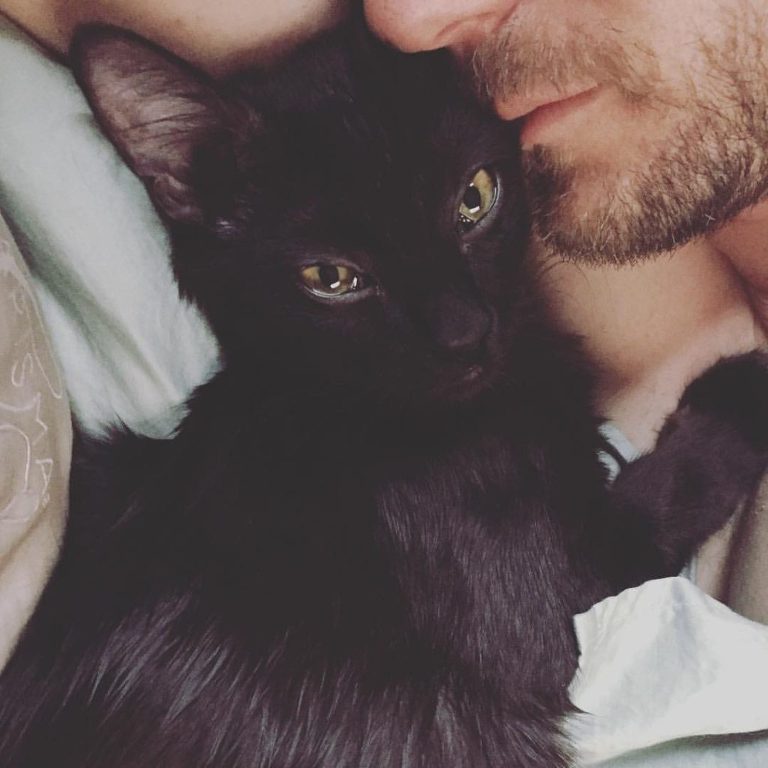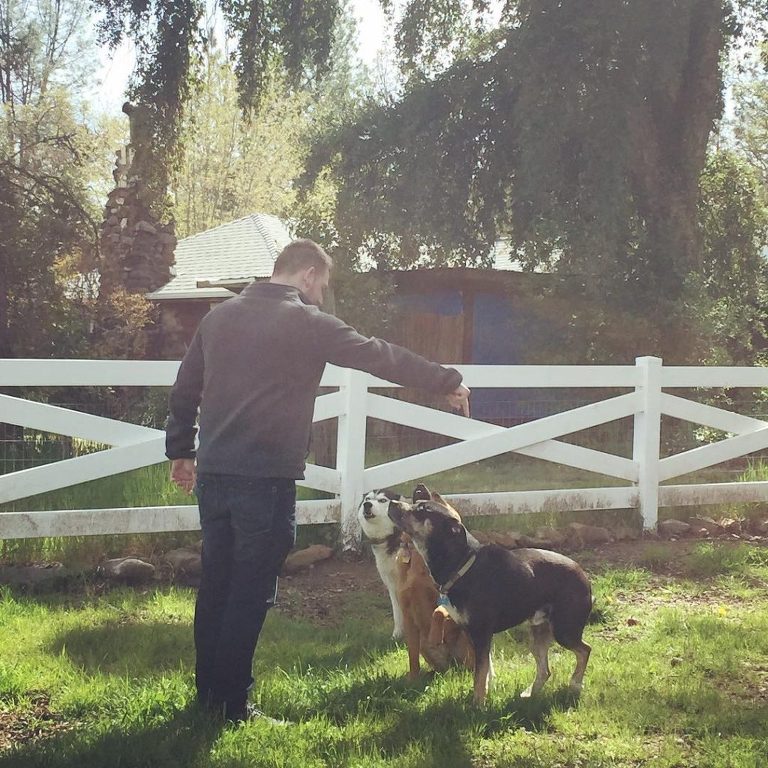 6. Snow Makes Us Happy!
 Every winter, Andy and I try to spend as much time as we can in the snow! There is something about the ground, the trees, the rooftops, and everything being covered in white, that is just pure magic. We instantly feel our stress melt away the moment we step in snow. I grew up in Palm Springs where seasons don't really exist! It is hot or it is less hot, that is about it…. okay sometimes it gets a bit cold, but maybe a month out of the year. As you can imagine, when I moved up to Northern California and experienced the serenity of standing in a field covered in white powdery snow and just listening to the utter silence, watching the snowflakes fall, I fell in love! Andy described it perfectly when he said that it is magic and he feels as if a weight has been lifted off of him! He tries to talk me in to moving to an area where it snows, and while I would LOVE that, I also love being close to our families and I like warm sun on my skin for part of the year! But if you are planning a wedding in snow, count us IN!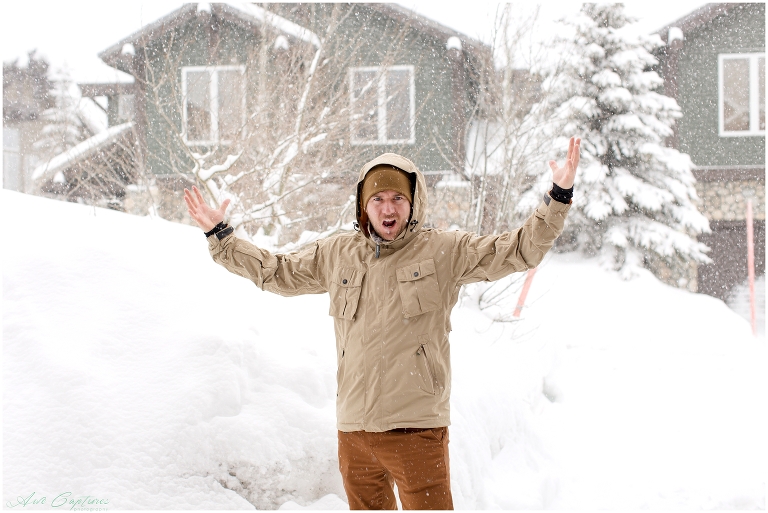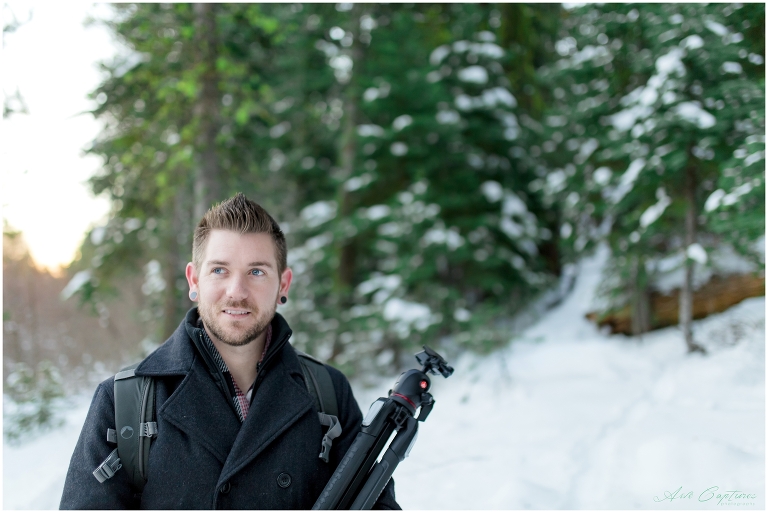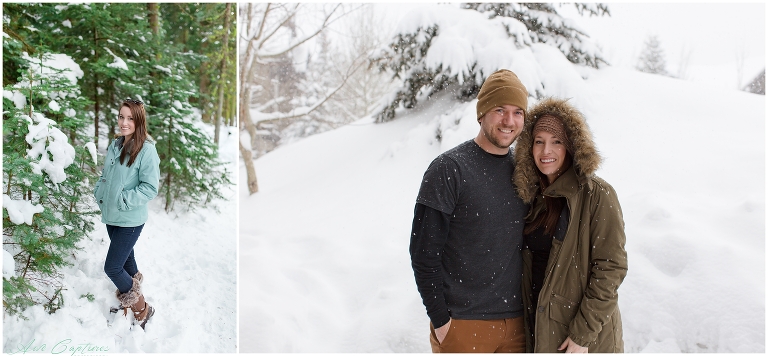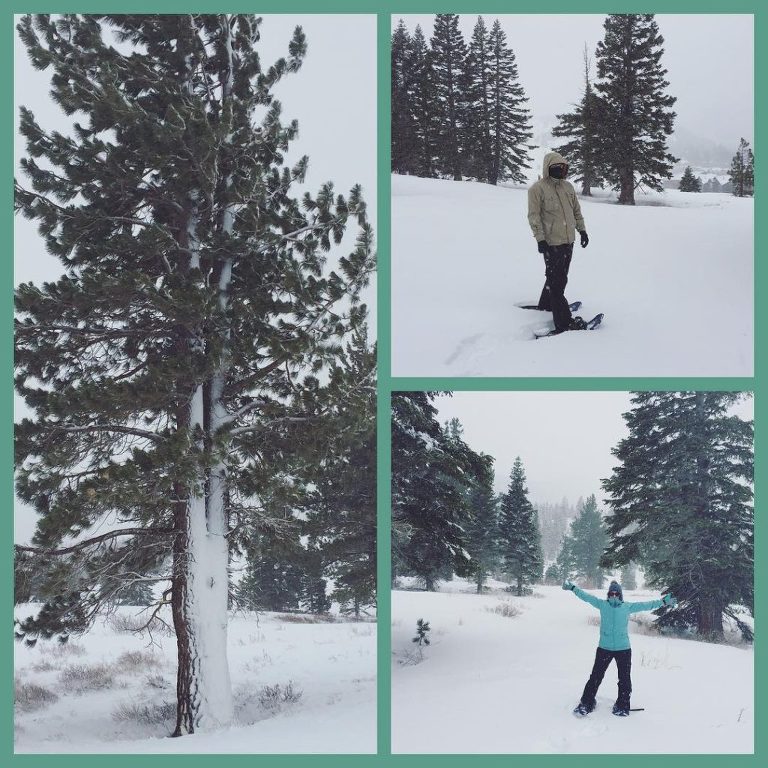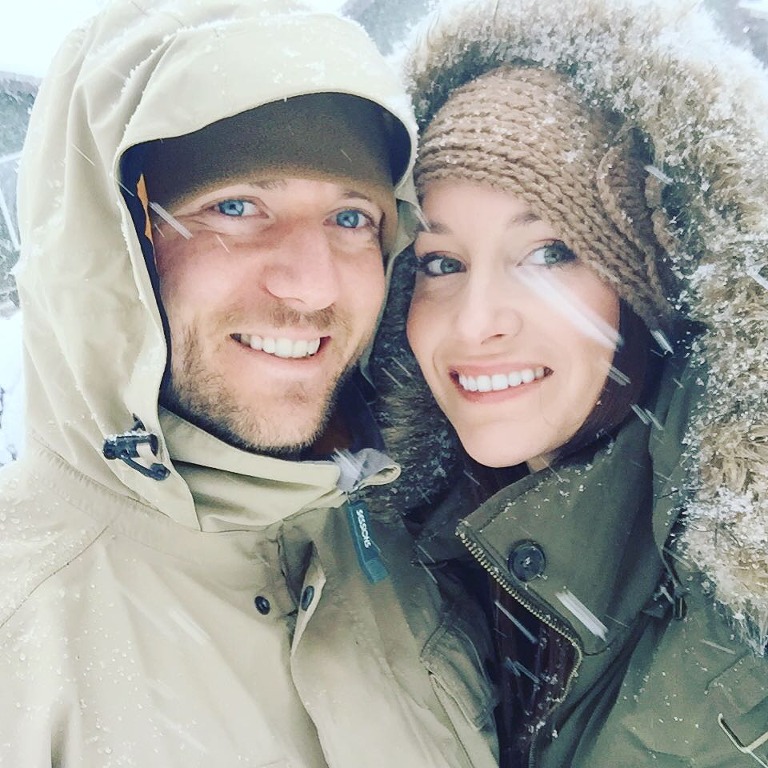 7. We LOVE Halloween and the Holidays!
 Pumpkin spice, cinnamon, pine cones, decorated living rooms, fun creative costumes, red and yellow leaves, brisk cool air……we love everything about Fall through Winter! Some people say that dressing up is only for kids, we say Hell to the No it isn't!! Andy and I have been Zombies and Robin Hood Hunter types together; I have been a deer, an egyptian queen, a skunk, and countless other fun costumes. My personal favorite costume that Andy dressed up as was Steve Irwin! He nailed his accent, his outgoing and excited manner of speaking, and his reckless abandon for dangerous creatures…..it was hilarious! It was one of the things that actually made me fall in love with him! (Cue the "awwwws" and or barf noises.)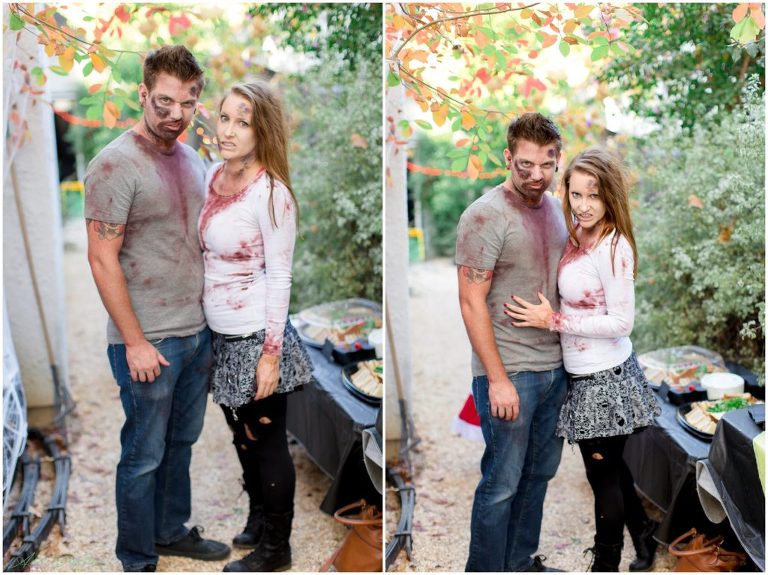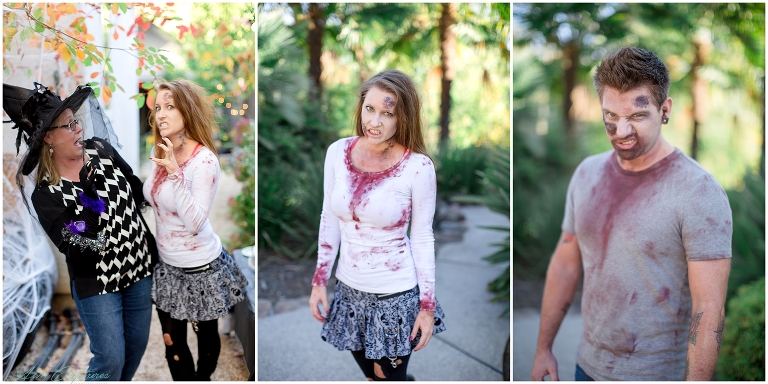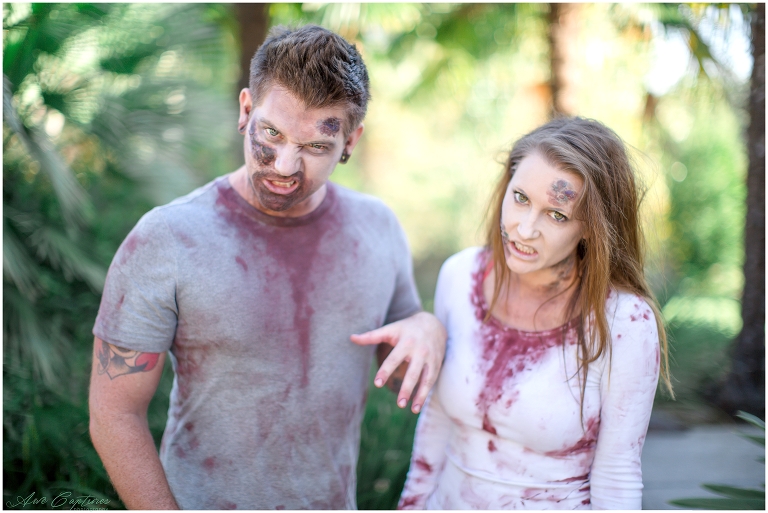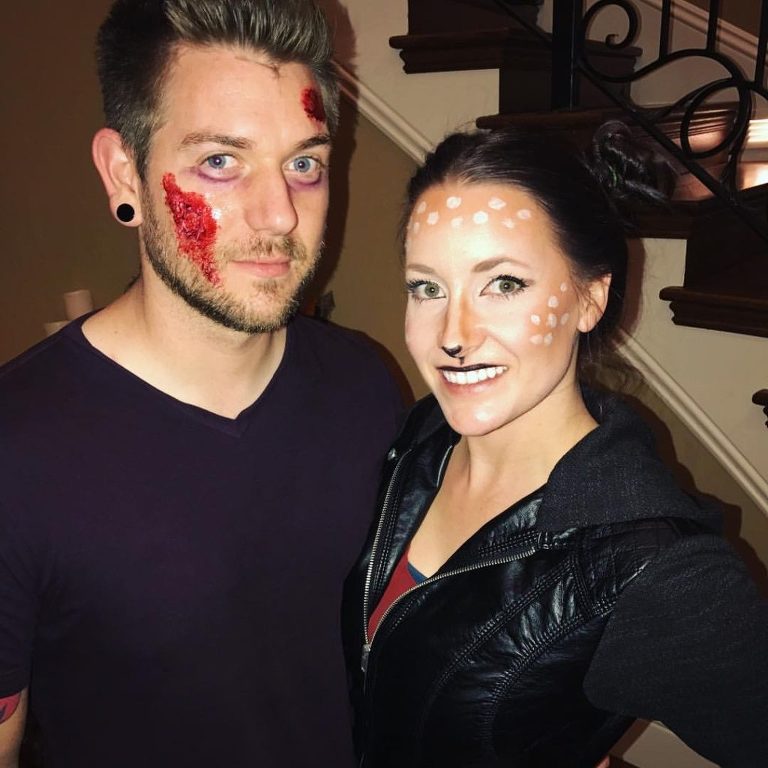 8. We Are Outgoing and Love to Laugh.
Andy is constantly cracking jokes and making me laugh and I have been asked, on multiple occasions, if I ever stop smiling. We are often told that it is obvious that we love working with people and it is clear we enjoy our jobs! It is true! We seriously feel like we have the best job in the world! We get to capture love between a couple, a family, or the most special day of a person's life, what could be better? We get to channel our creativity into our work and we get paid to do it, we feel so lucky! We have big personalities and pride ourselves on not only being professional and easy to work with but also making it fun! I think our outgoing natures stem from the fact that we both have big hearts and love to make people happy. Don't be surprised if we crack some jokes or are in the corner laughing with one another!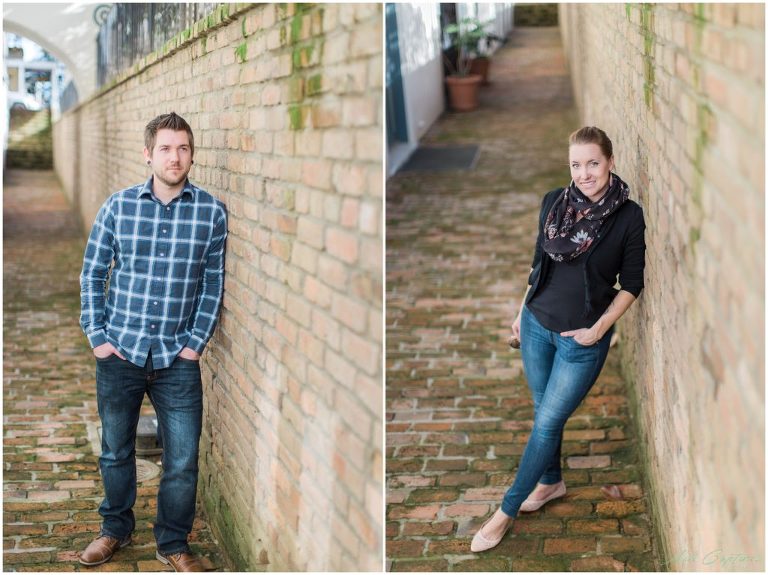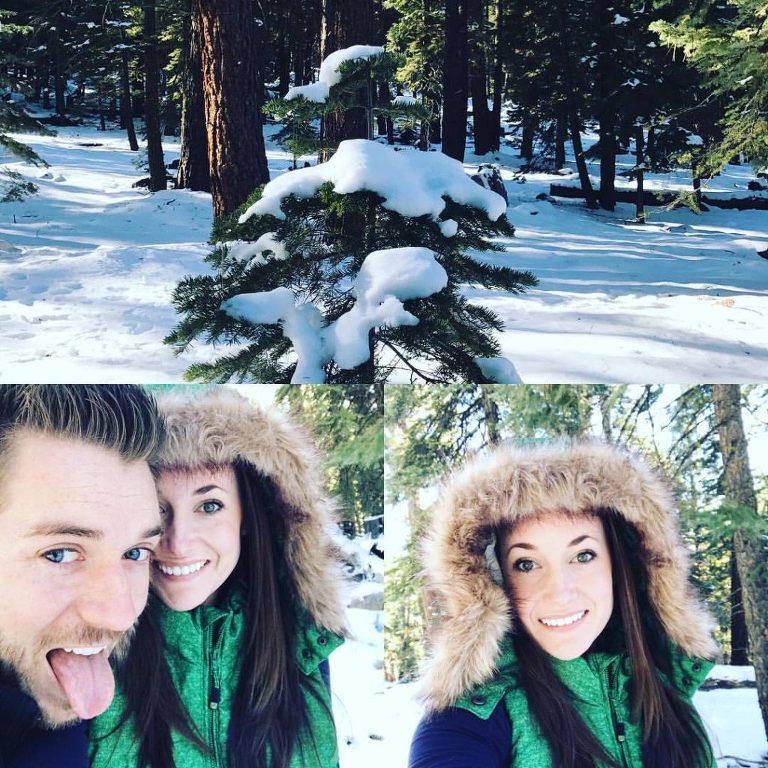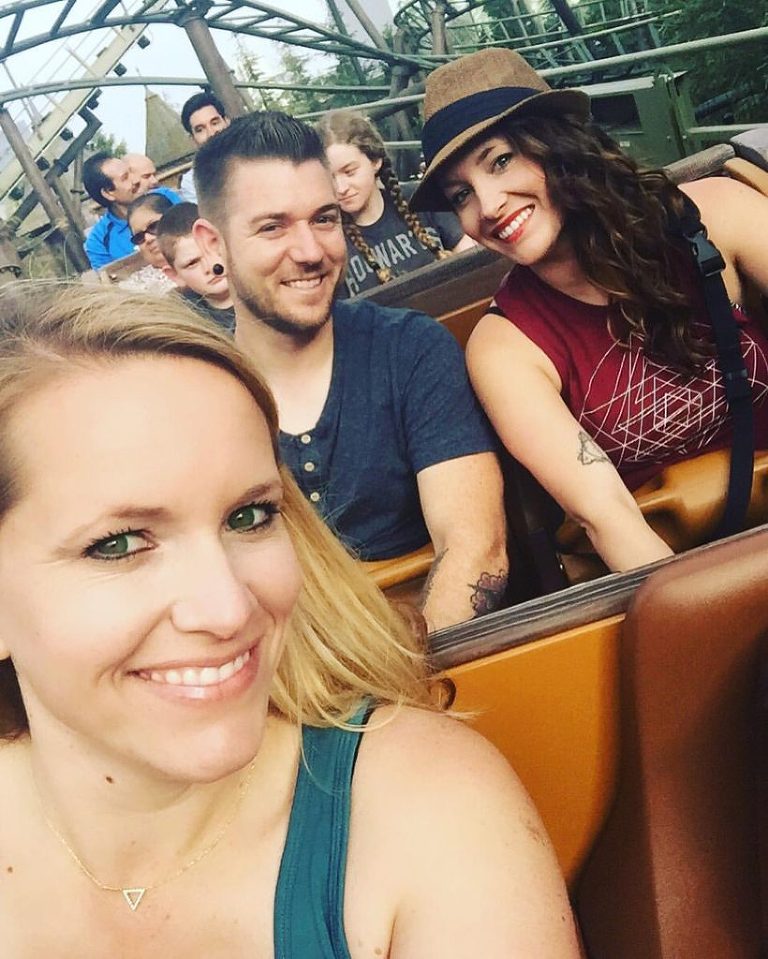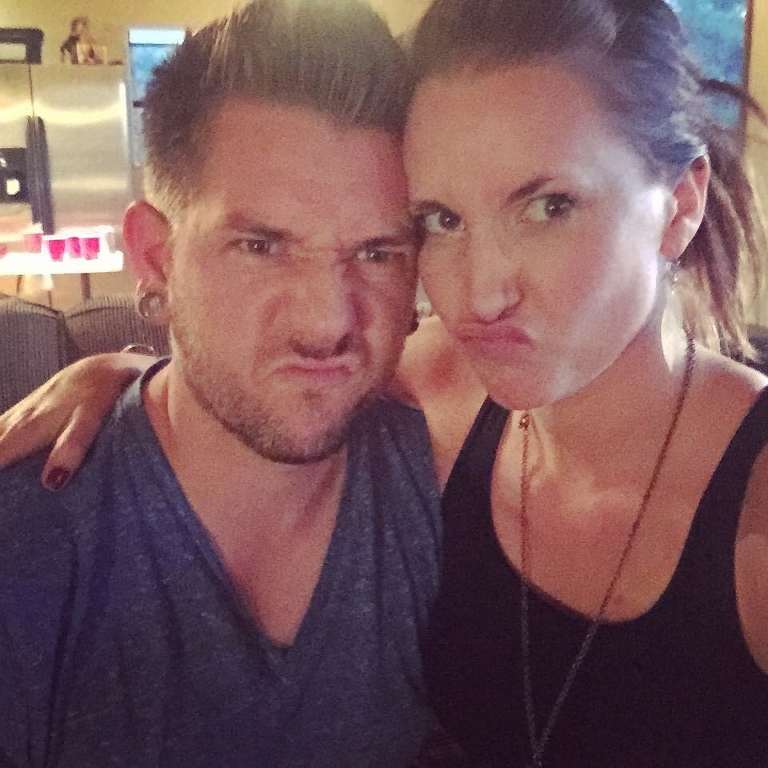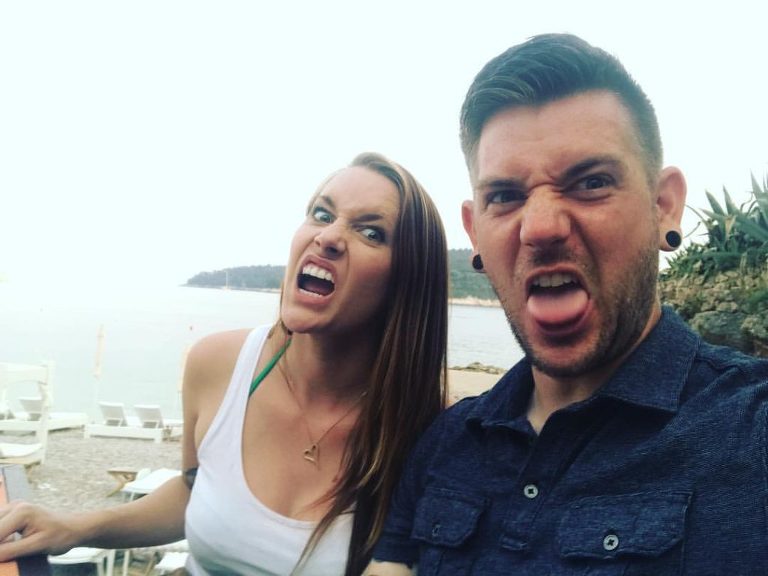 9. We Love Everything Other-Worldly!
We love Game Of Thrones, Harry Potter, Lord Of the Rings, or anything that takes your imagination to a whole new place! I absolutely love reading; transporting to a different place with a different perspective and find that immersing myself in a story is so cathartic. I love finding the symbolism in a story or the deeper message. I have read all of The Harry Potter Books, have listened to most of them on Audible, and am now listening to the Game Of Thrones books! P.S. Can you believe this last season of Game Of Thrones??? Don't worry, no spoilers here!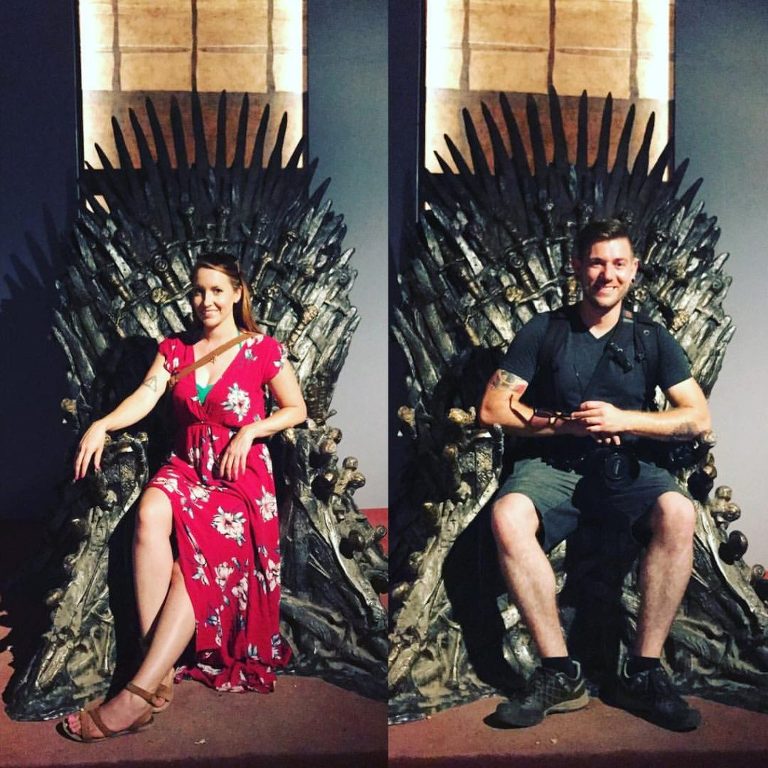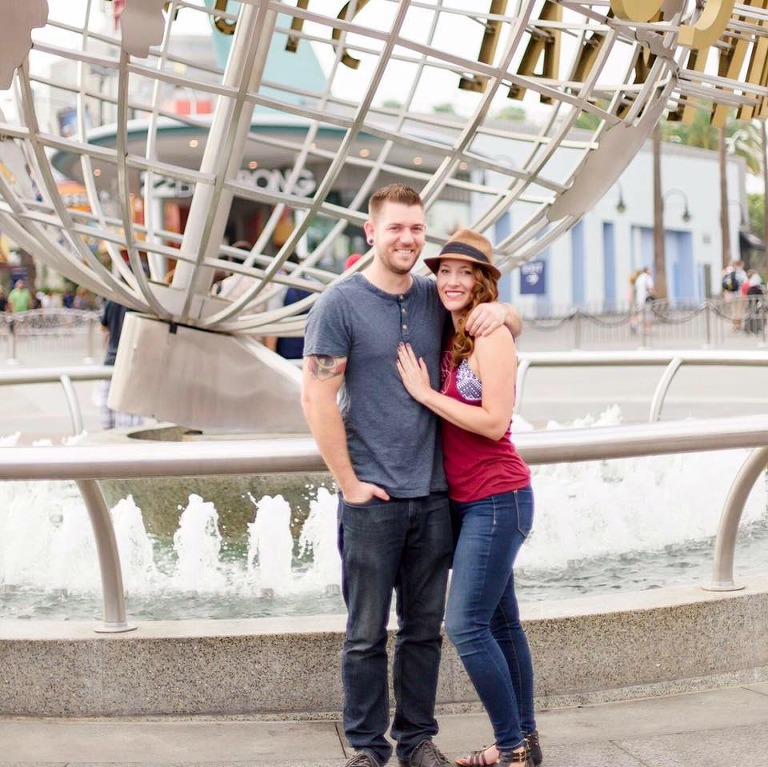 10. We Love Music.
Well everyone likes music right? I mean, unless you are crazy! But we LOVE music. When we were growing up, Andy dreamed of playing the Guitar in a band and I dreamed of being a singer or a dancer. Andy taught himself to play the guitar and I have no doubts when I say that he is one of the best people I have heard play in person! You can see how he gets lost in his music and you can feel his passion for it when he plays! When he is stressed or needs a mental break, he plugs in his Hellraiser guitar and jams! When I was little, I used to dance around the house in a ballerina outfit and I would belt out songs in my room alone. I have major stage fright so I don't often sing for other people but when I want to relax, I will put on some music I can sing to, and immerse myself in the song! Music flows through our veins, you will hear it playing while we edit, clean, drive, get ready, or when we have people over! A room without music is a sad thing!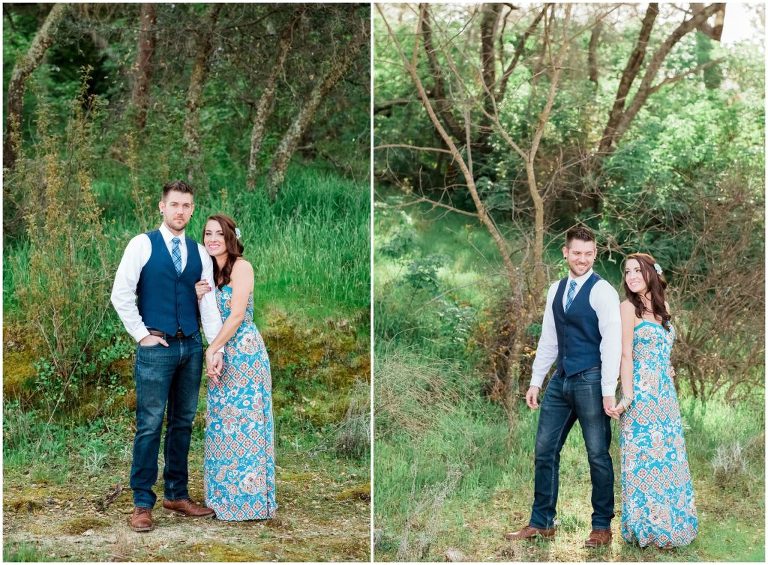 11. We Are In Love.
Okay it sounds Cheesy as hell, but we get asked often if we are married and the answer is, not yet. However, we are together and we are madly in love (again cue the "awww"s and/or the barfing noises). We actually met on a dating website 4 years ago and have been together ever since. Andy contacted me and said he saw that we had a lot in common and had to reach out because we both listed Photography, Hiking, Nature, Adventure, and the Outdoors as things we couldn't live without. I don't know if you have ever been on these dating sites but you can instantly tell within the first message how the rest of the conversation is going to go (at least that was my brief experience) and I could instantly tell Andy was different than the other guys I had talked to! After our first conversation on the phone, I was smitten. The first thing that drew me to him was his sense of humor. His sense of humor isn't just funny and a bit dirty at times, it's also intelligent and he has a quick wit. I instantly loved that about him! I also noticed how kind he was to people like our waiter on our first date and how kind and chivalrous he is to strangers! They say chivalry has died but I can tell you it has not! He opens doors for people, wants to help anyone who needs it, wants to give food to people who are hungry, wants to rescue animals and it deeply upsets him to see people or animals hurt or suffering. I also noticed right away that he wasn't lazy and he never settles and always pushes himself to do better! Okay I could go on for all the reasons I love him but I will leave it at he is my other half and I can't imagine life without him! Andy said that he first noticed that I have a very kind aura about me and he noticed that I was always looking out for other people's feelings and well being. He said that in our first conversations he noticed that I was well spoken and came across as very intelligent (haha I tricked him), and after meeting me he enjoyed that I was outgoing and fun! One day….hopefully pretty soon (ahem) we will be the ones looking for a wedding photographer. =)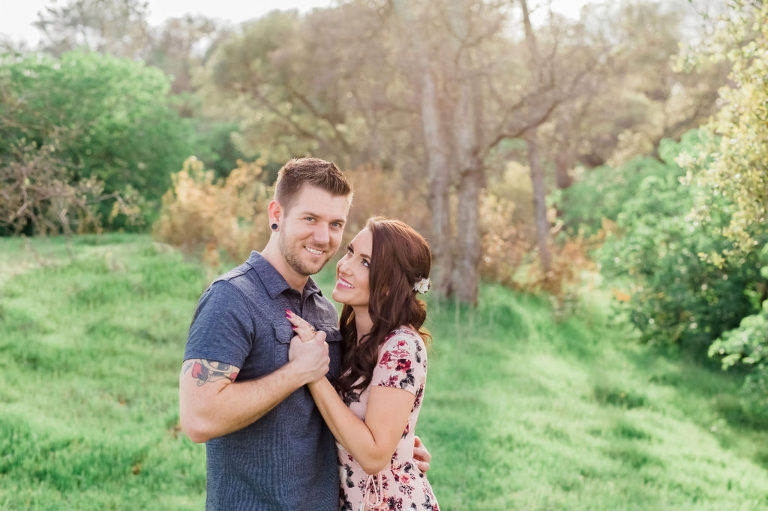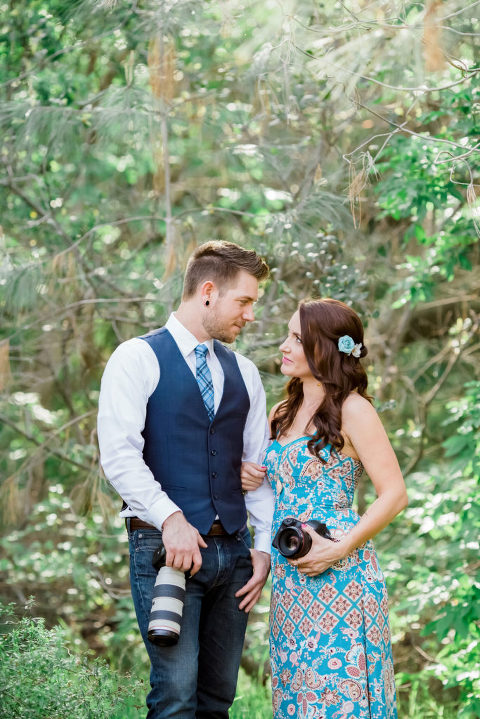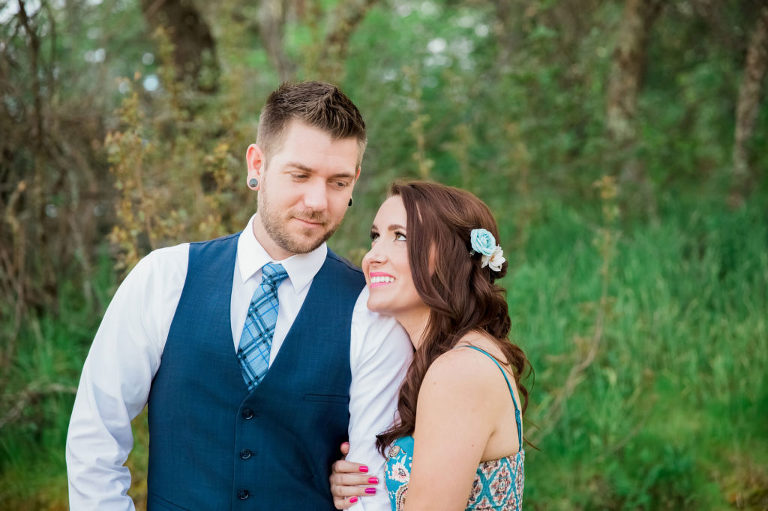 12. We Share a Birthday!
We are kind of the same person in a lot of ways and us having the same Birthday is really just another example of this! It was so funny when we were first texting back and forth and I wrote, "Oh I noticed you are a Virgo, when is your Birthday?" He said, "In August." I thought that was weird because there is a small window of Virgos born in August since I believe most of the Virgo sign is September (I don't really follow Astrology too closely though). Then I asked, "Oh what day?" He said "August 29th" and I thought he must have stalked me somehow and I honestly thought he was joking. He assured me he wasn't, and now we will forever have to share our Birthday. It is pretty hilarious actually, each year we say "Remember it's MY Birthday, today is all about ME!" Our Birthday was actually two days ago and our new favorite thing is to tell people, "Well today is actually both of our birthdays so…..", and they look at us like we must be joking but they say, "Happy Birthday?" with a tone that implies it is a question. It must be kismet!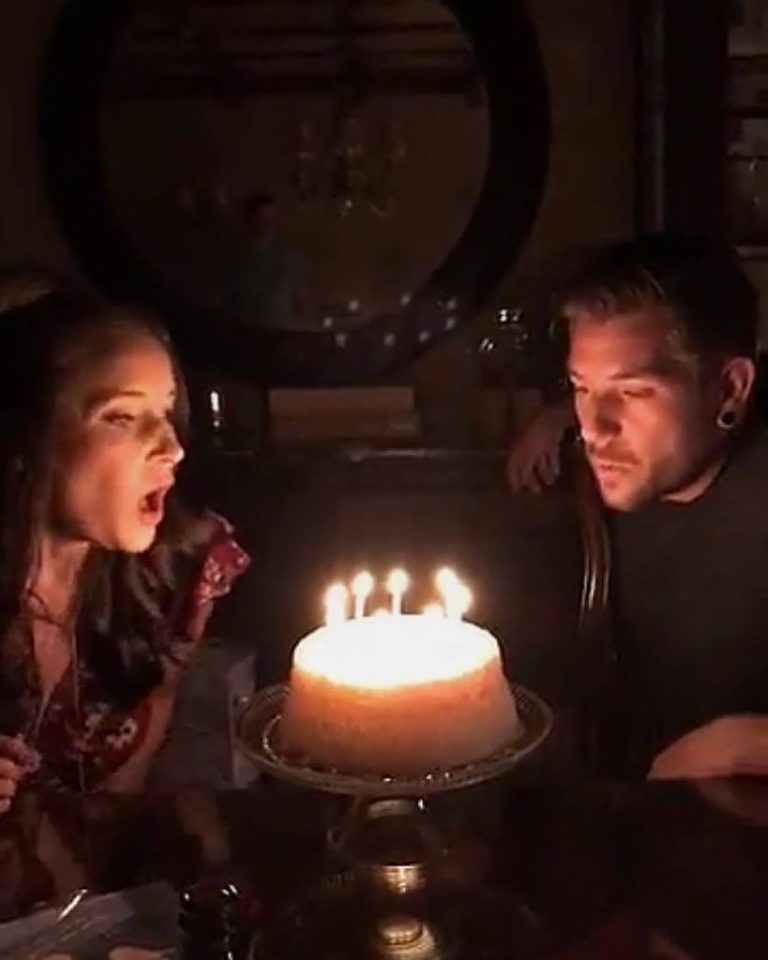 13. We Have The Best Families!
I could really go on and on about this one, but I will try to be brief. Both of our families have instilled strong morals in us and we couldn't be luckier. Our parents worked hard to give us wonderful opportunities and sacrificed a lot to ensure that we not only had all the essentials like shelter, food, water, warm beds at night, but they also ensured that we had all the tools in life to be successful! We can't thank them enough for everything they have done for us! We both have lovely siblings that we are close to and nieces and nephews that are ridiculously adorable and just cool people! We would do anything for our families and they would do anything for us, can't be any luckier than that can you? Family really is everything!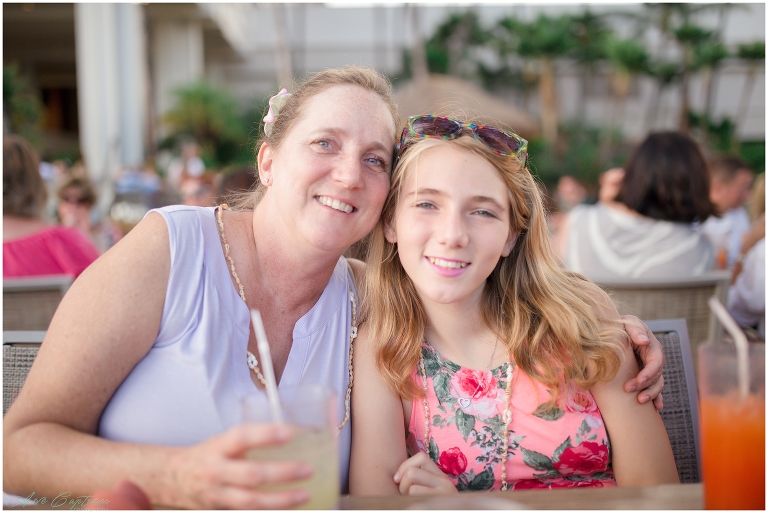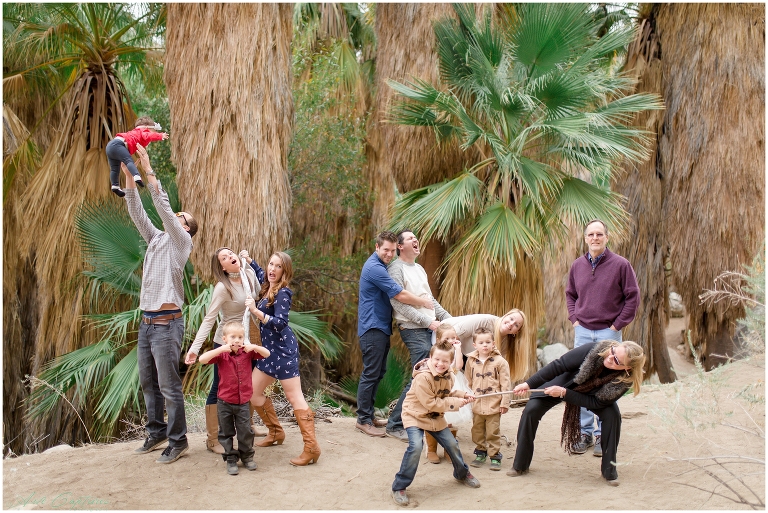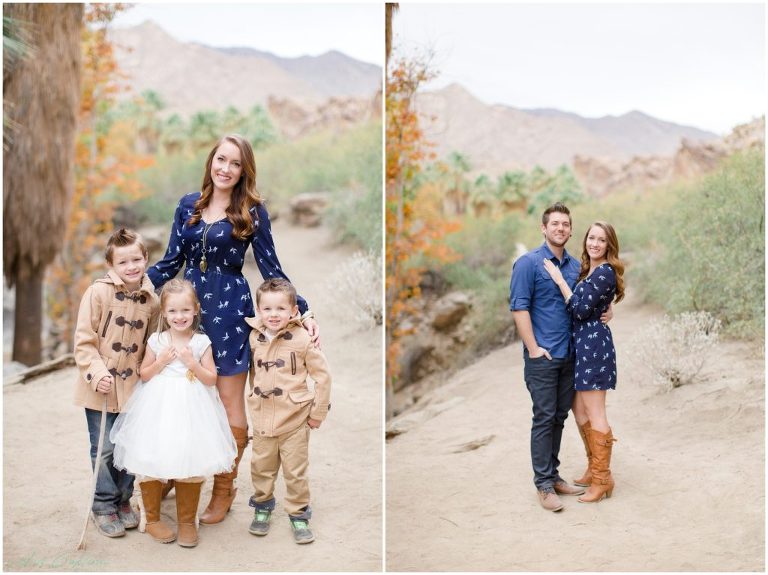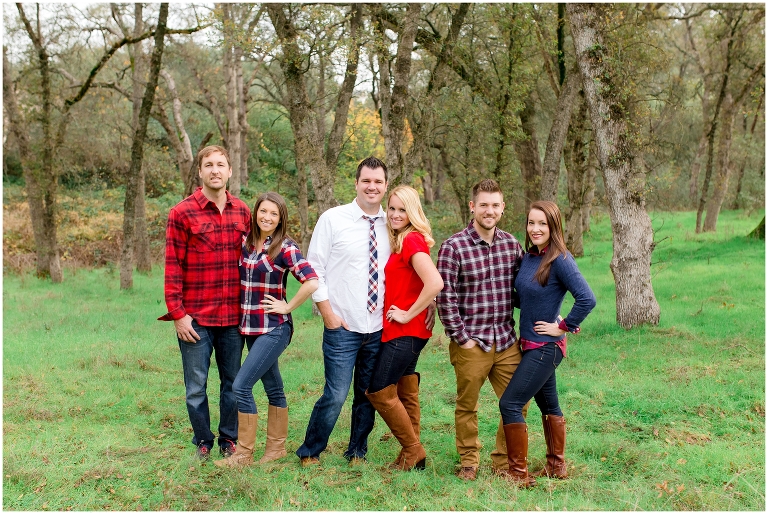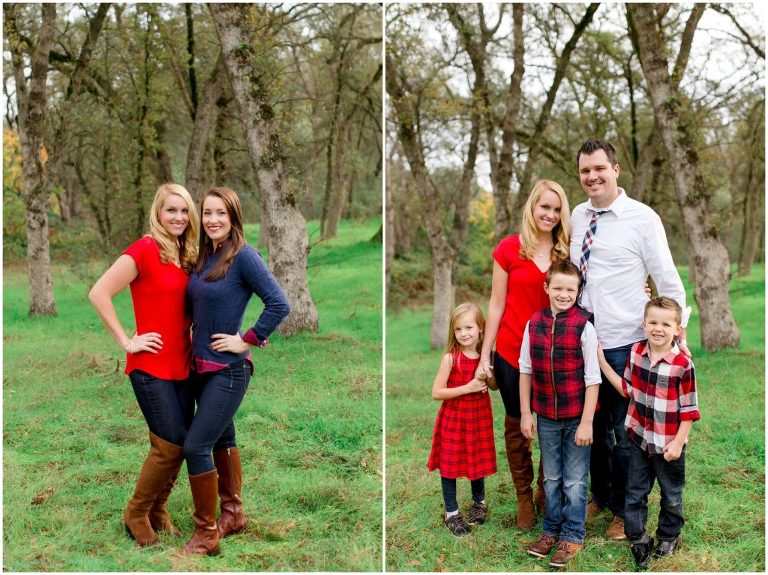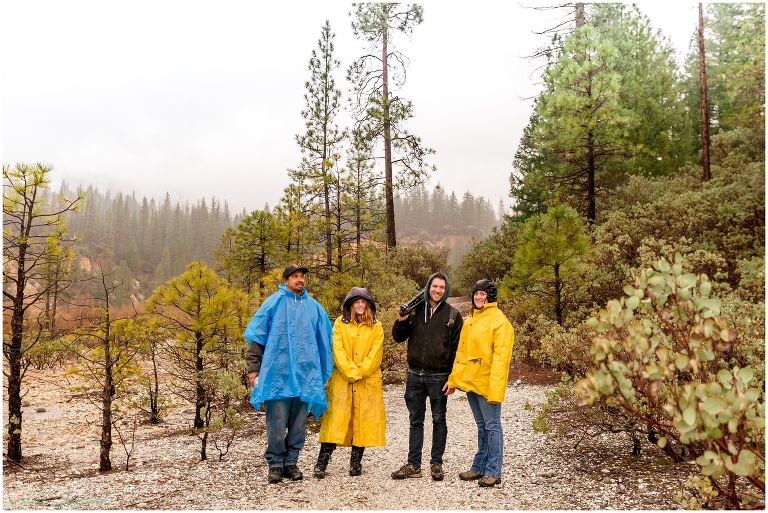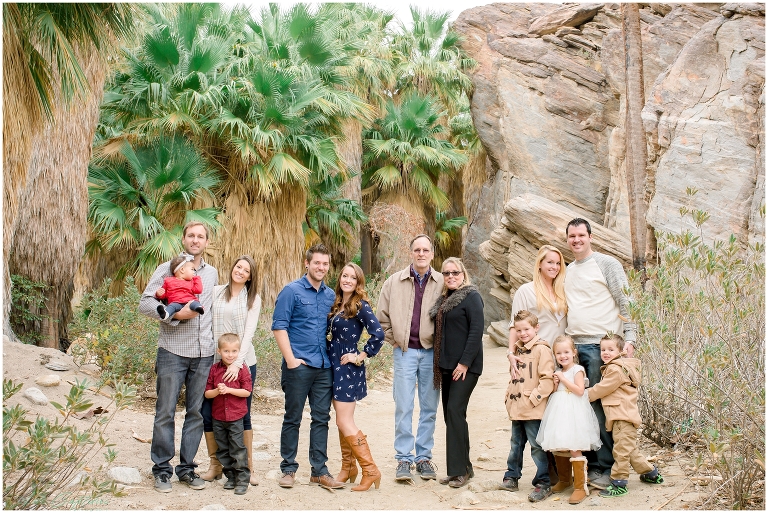 We hope you enjoyed reading this and enjoyed getting to know us better! It always helps to put a person behind a name and this is us in a nutshell! We really love working with so many wonderful people and it really is true, we have the best clients in the business! Thank you all so much for taking the time to read this and for all the people that have believed in us or supported us throughout this journey…THANK YOU TIMES A MILLION!!! Cheers!